VAI-KØ Van Conversion: Interior Introduction
If simple living in a van facinates you after considering the pros and cons of the lifestyle, the next step is building a camper van. Many people live the vanlife during a certain season or on holidays, you won't have to fully move into it right away. In this article we'll share the inside of Urho the van and hope to give some inspiration on building and decorating a van to future and current vanlifers.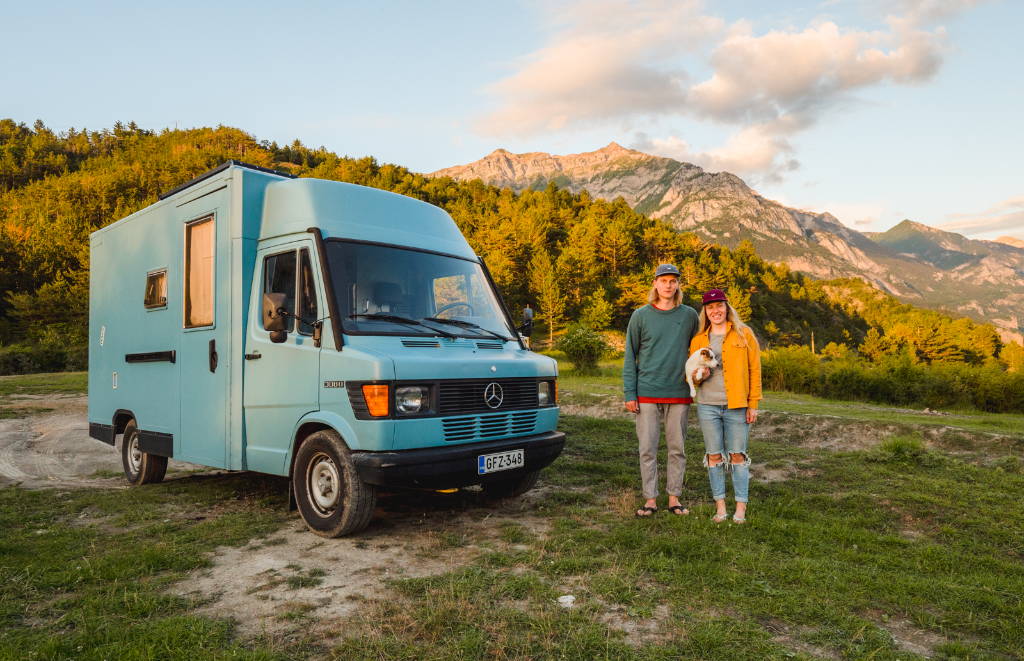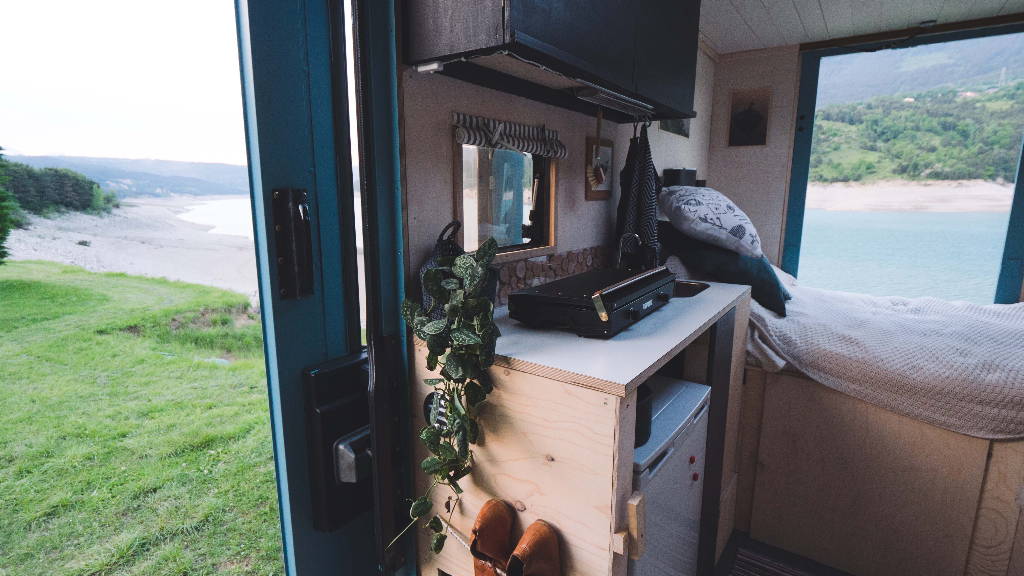 Living the vanlife offers freedom that most of us dream of. But the cost of not having a steady home and often a steady income is something to consider before jumping into full-time vanlife. if you haven't yet red our previous blog post about the Henri and Maria's vanlife journey, check it our HERE! 

Just like vanlife in general, building a camper van is all about prioritizing and figuring which things matter to you the most. Often only with try and error will you really know what stays and what goes. After their first long trip with Urho, Henri and Maria realized the original fridge was using a lot of power and was quite small. So this year they upgrated the fridge. But there was one but, it didn't fit in the custom kitchen cupboard, so the nice birch door had to go. A portable stove-top is also a new addition to the van, it replaces a camp cooker the couple cooked with on last year's trips.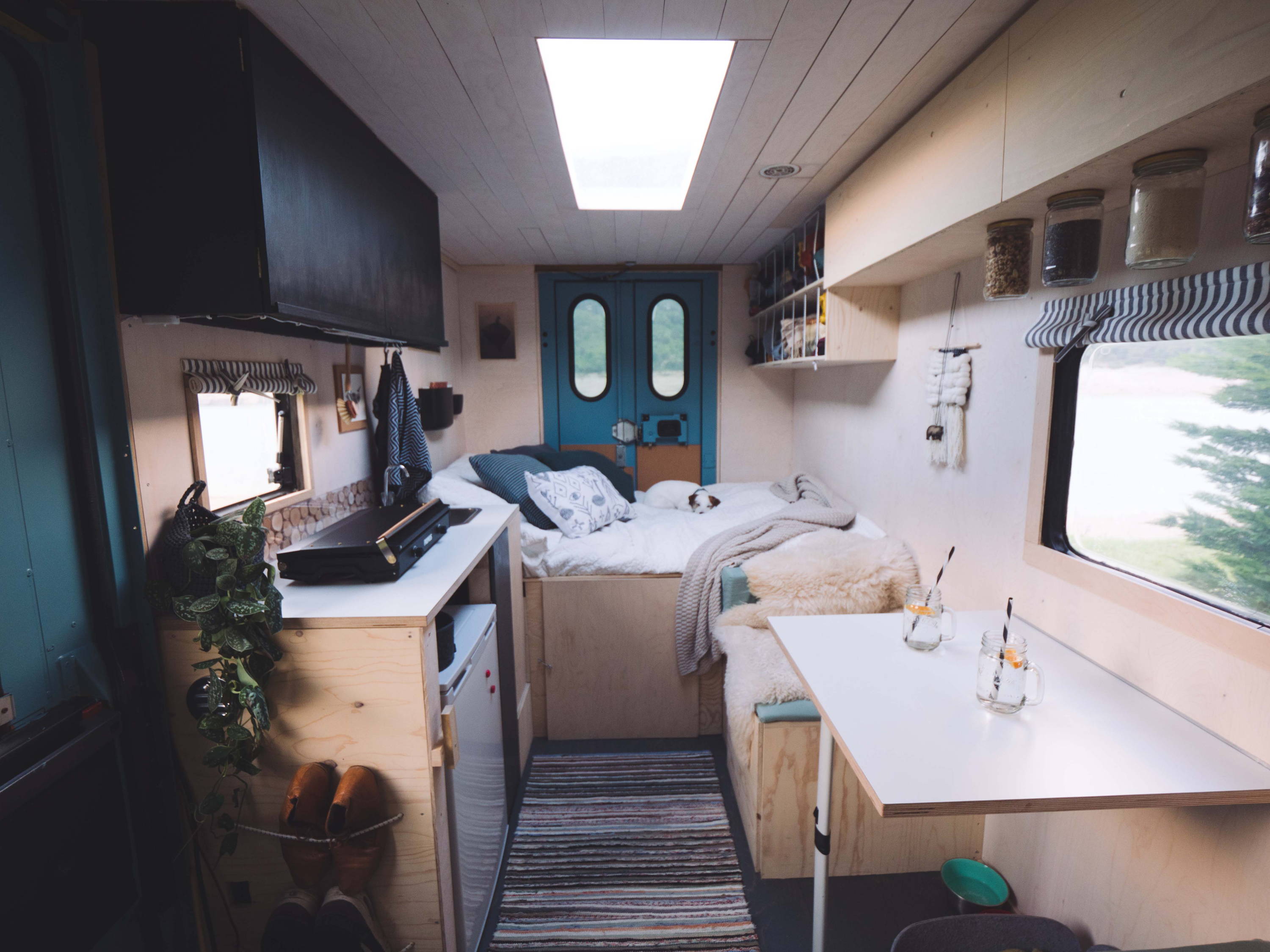 Talking about compromises, in the original building process a decision had to be made between warmth and legspace. Let me elaborate: having a well insulated van that keeps heat in and moisture out requires a quite thick layer of wood and thermal insulator. That means less space inside, and in Henri and Maria's van it all came down to less legspace and smaller bed size. The clothing rack on the wall is a new and well-liked addition. The open shelves allow you to get a good idea of which clothes are clean and usable, this means pieces are used more evenly and you'll know when the laundry situation gets critical.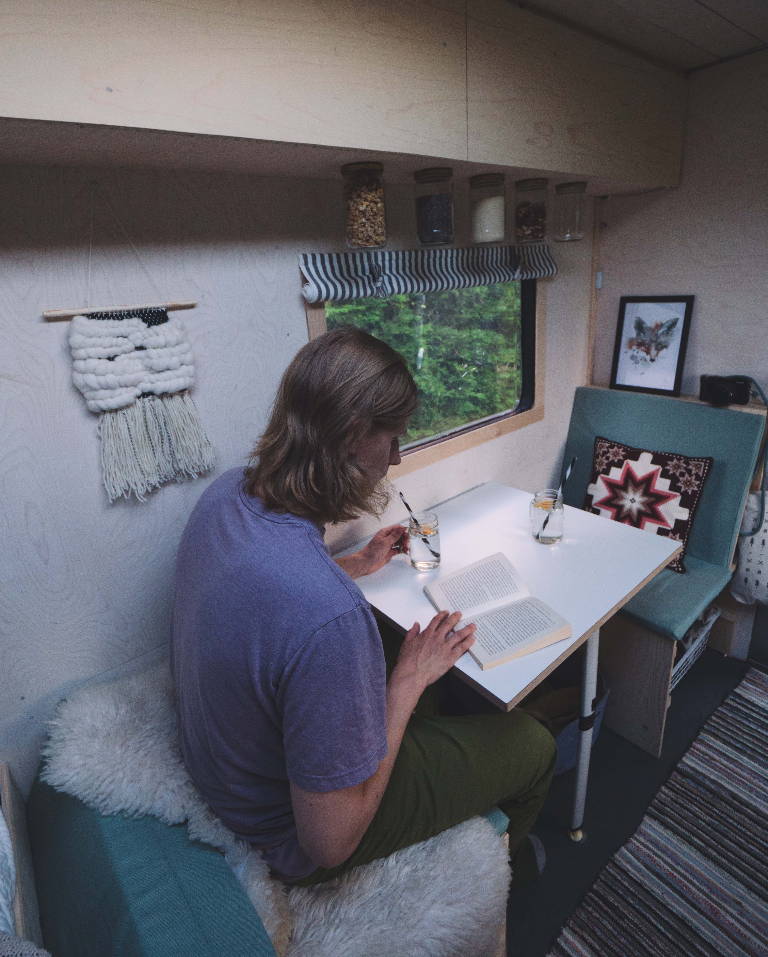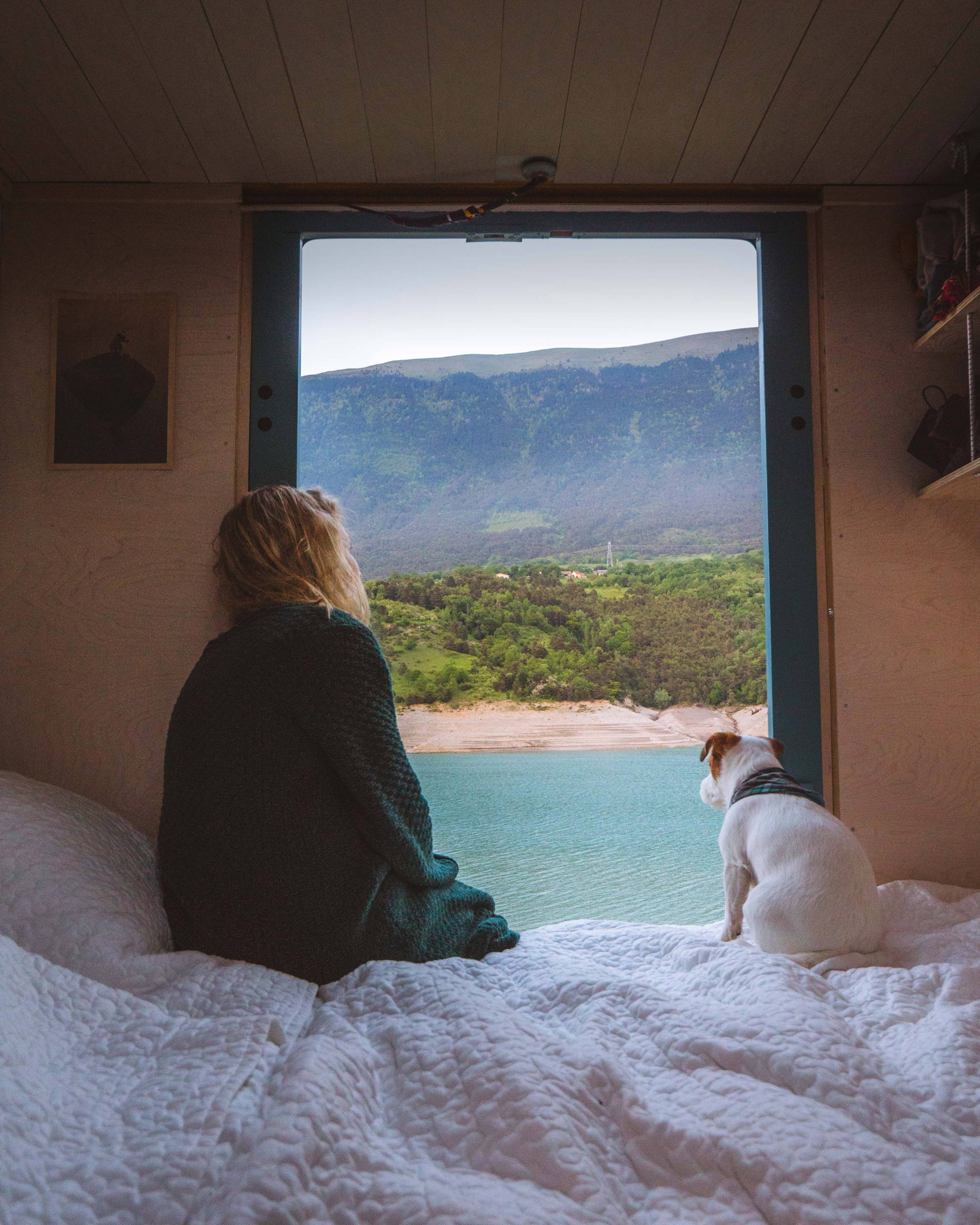 Henri & Maria's 4 tips on getting started with vanlife:
Figure out what freedom means to you in everyday life and what you are willing to compomise to achieve that.
First, try living in a station wagon during a weekend trip or rent a van or a mobile home for a longer road trip. You'll quickly find out your deal-breakers and must-haves for a van.
Ask for help.Building a camper van and moving in is a big project. Often help and know-how is closer than you think, if only you ask.
Search online. There's a lot of tips and tricks on converting a van into a camper and living the vanlife on social media.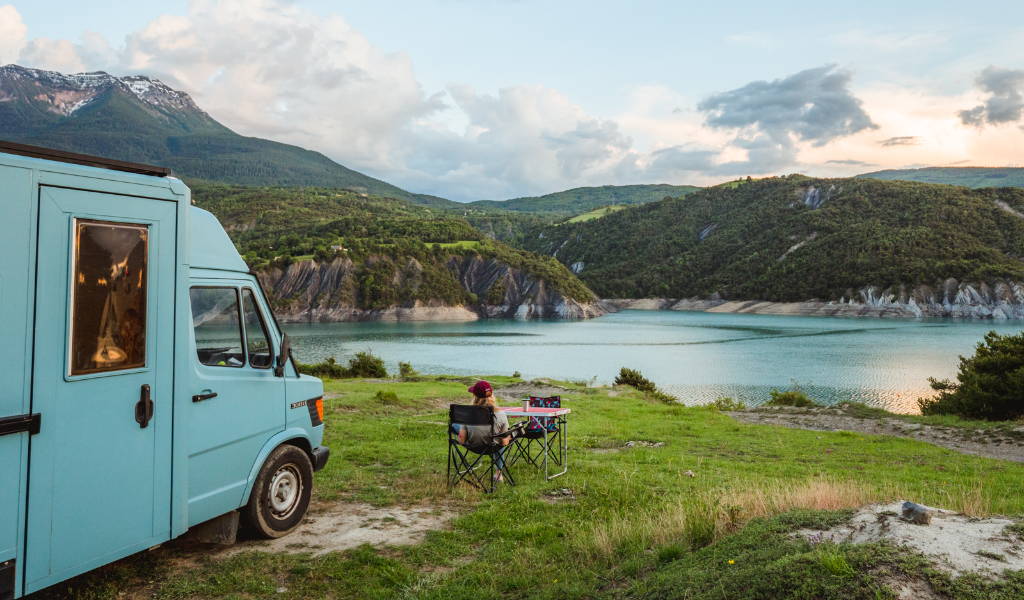 How'bout you, what are your thoughts on living in a van? What do you think you'd enjoy the most & what would you miss while being on the road? 
  Writer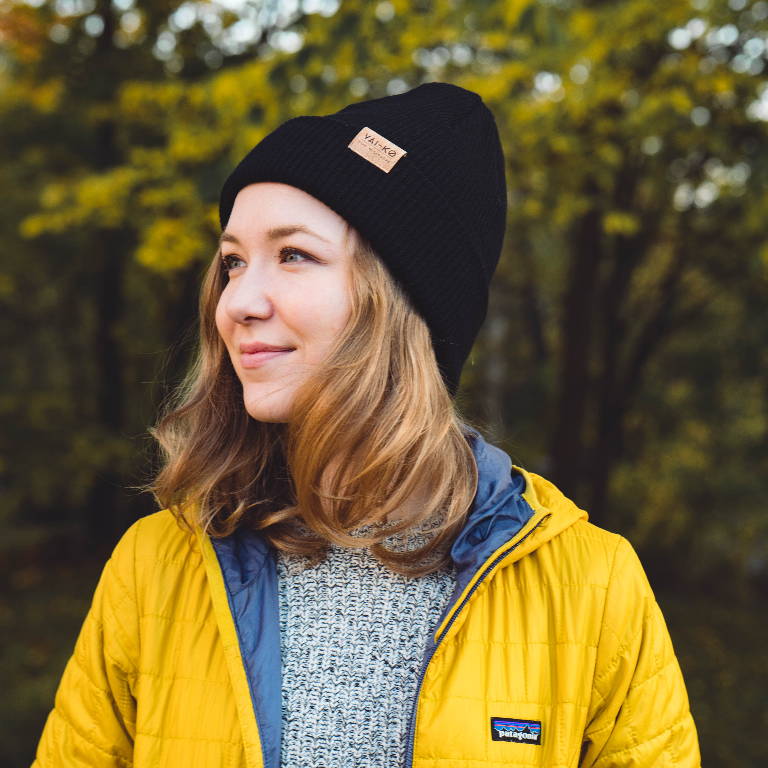 RIINA,
is the communications specialist at VAI-KØ, who is learning to include some of that Live Alternative -attitude in every area of her day-to-day life. Writer's weakness is watching too much YouTube.
---
---
---